12 total views, 2 views today
Goodbye Undertaker: You can never appreciate how long the road was until you've driven to the end."
Mark William Calaway better known by the ring name The Undertaker. He was born in Houston, Texas on March 24, 1965. The Undertaker seemingly confirmed his retirement during the final chapter of The Last Ride docuseries. WWE followed this up by making #ThankYouTaker go viral.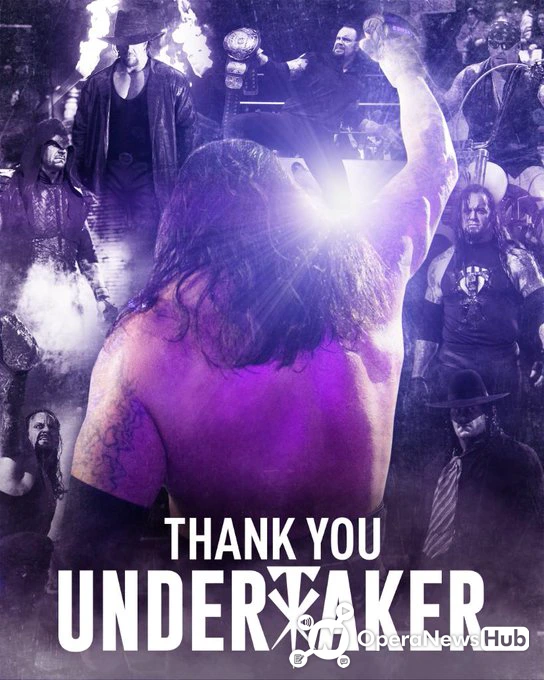 The undertaker was known with various versions of his character. In the attitude era, he was the evil priest leading the ministry of darkness. After that, he switched it for a biker character which was treated to mixed reviews. However, the most successful version of his character came under "The Dead Man" personality, which gained mainstream recognition and saw many popular rip-offs. That was how powerful he had become. His character gained such a life that WWE created several layers of storyline around him which he will be remembered of.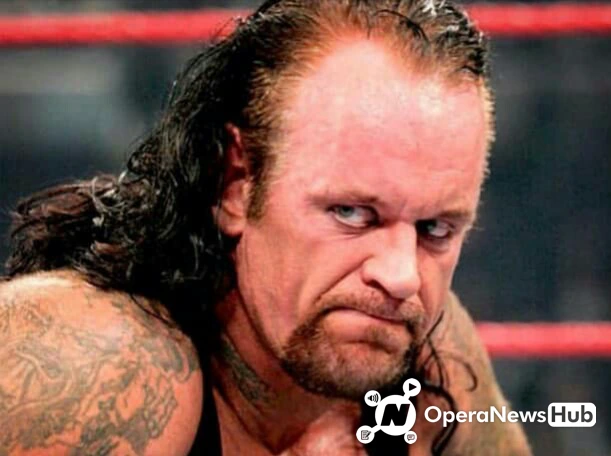 Calaway was given an entire family which included his evil father, Paul Bearer, who accompanied him to the ring by Percival "Percy" Pringle III, who would later serve as his manager in the WWF. And when talking about his given fictitious brother in the form of WWE legend 'Kane'. WWE had a great time creating hundreds of storylines around these characters leading to some of the greatest moments in WWE history. He was also known with "The Buried Alive" match character where he has died so many times on television that it's difficult to keep count. There is so much to talk about his and career.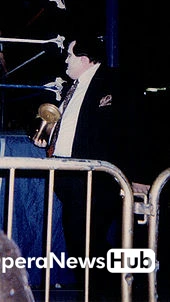 Taker's wife is former WWE Superstar Michelle McCool, and a common thread throughout the series was McCool expressing her hope that her husband would retire and save his body from further punishment. McCool recalled what she told The Undertaker when he brought up the possibility of wrestling AJ: "There's nobody better. There's absolutely nobody better to get into the ring with. If you're gonna do it, it'd be good. … It's AJ; it could be magic."
AJ Style taking to his twitter post, he wrote; " Still floored by the experience and reaction to the #BoneyardMatch at #WrestleMania . If it was the last time @undertaker laced up his boots, I'm honored it was against me."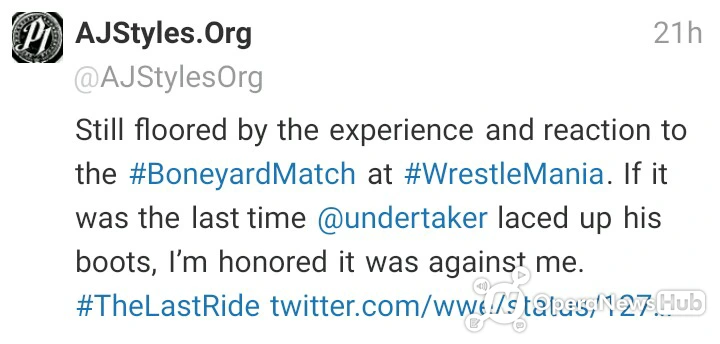 Vince McMahon could always call Taker back. It seems that they closed the chapter on his legendary career as The Undertaker drove his motorcycle into the darkness to close out the first night of WrestleMania 36. Calaway made his WrestleMania debut at WrestleMania VII on March 24, 1991 where he quickly defeated "Superfly" Jimmy Snuka.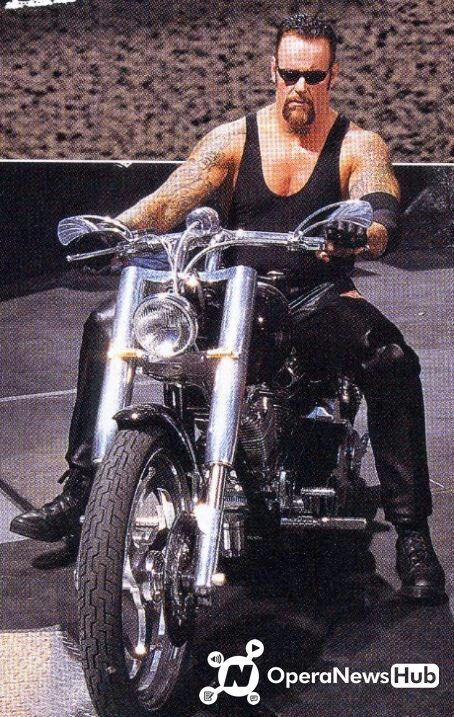 For nearly 30 years, The Undertaker has entertained his fans when they needed entertainment. Never went to another company. He stayed loyal to the WWE. No one will ever top The Undertaker's legacy. The greatest wrestling character of all time, combined with some of the greatest feuds in WWE history. He's a legend without comparison.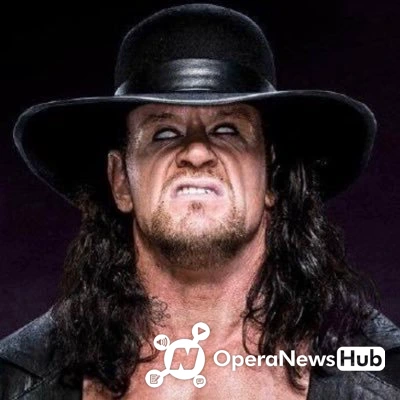 COMMRADIC 🆎 NSO NSO