Burial arrangements has been fixed for the boy stabbed to death by his brother over a can of fanta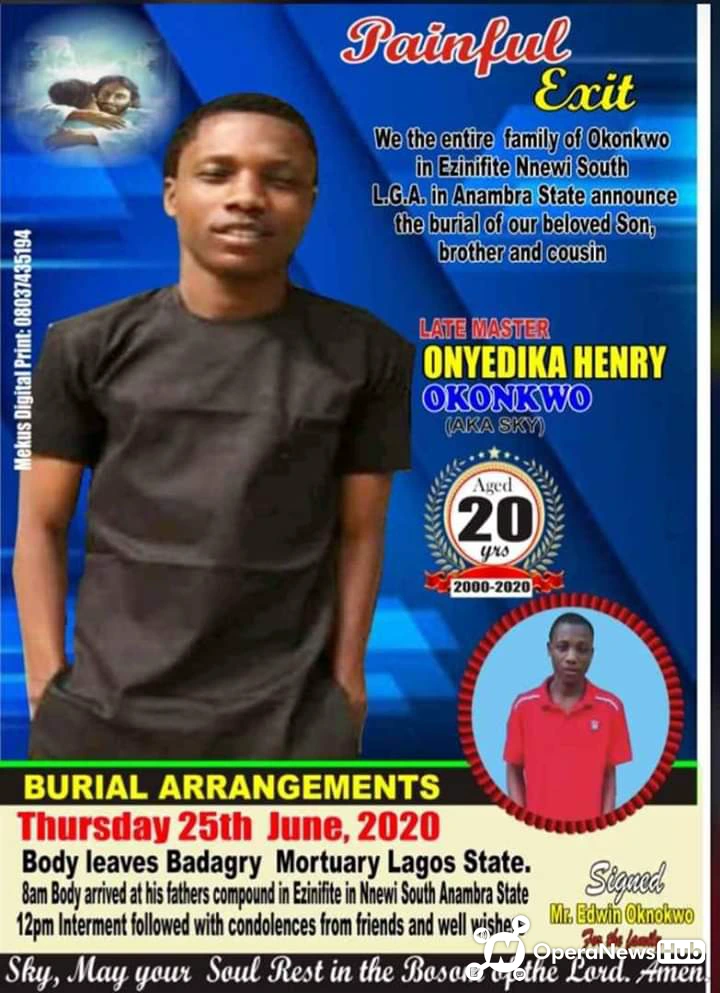 You remember the story reported some weeks ago about a young boy of 20 years who was stabbed to death by his elder brother, 22 years named Shakara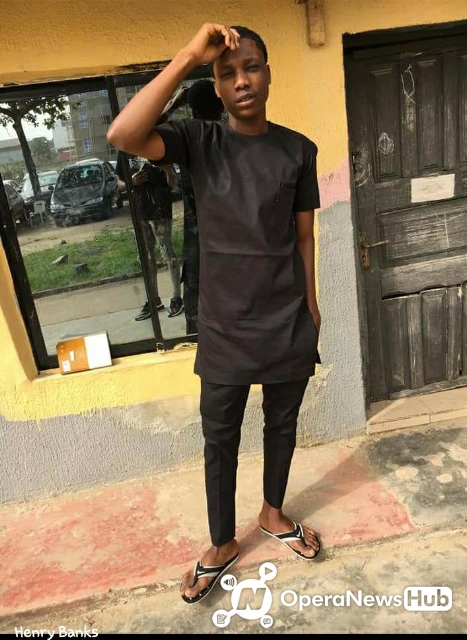 It was reported that the tragic incident happened when the boy bought a bottle of fanta, dropped it on the house and went out to get something. On returning to the house, I saw the elder brother drinking the fanta. He challenged the brother out of anger which resulted in a fight and the brother picked a knife and stabbed him in the neck.
He was rushed to a nearby hospital but they rejected him and while rushing him to another hospital,he died on the way and was brought back home.
The brother is was picked up by the Nigeria Police Force and has remained in custody while investigations surrending the incident is being carried out.
The burial arrangements of the Late brother, Onyedika Henry Okwokwo popularly known as Skye has been fixed. He will be buried on the 25th of June, 2020 in his father's compound at Ezenifite in Nnewi South, Anambra State, Condolences and interment follows immediately after the burial.
Why will a brother do this to his younger brother because of #100 fanta…pls let us avoid anything violence as we only know the beginning but can't predict what the outcome will be, now a young vibrant life is wasted at just 20years.
May his soul RIP
Share your opinion in the comment section
Follow this page for my articles
Like this post and share to friends and relatives
COMMRADIC 🆎 NSO NSO