Breaking News in Nigeria This Morning, Today being Thursday, 25th of June 2020
Nigeria has recorded 649 new COVID-19 cases in the country as total infections from the virus rose to 22, 020.
Nigeria in the last 24 hours bringing total of successfully treated cases to 7,613.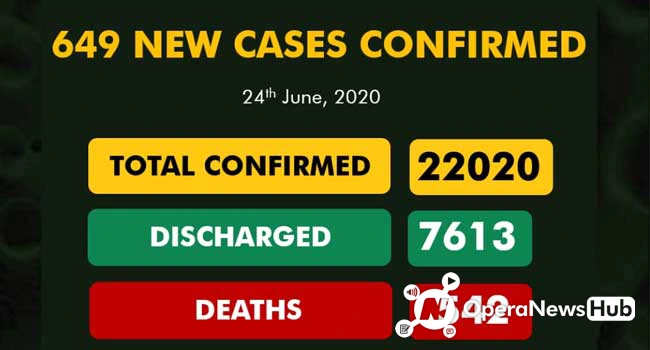 1. Buhari says Giadom is APC's authentic acting chairman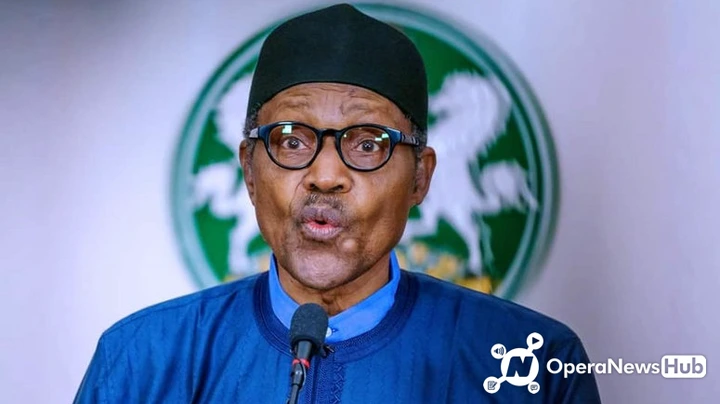 Buhari says Giadom's claim to be acting national chairman is backed by the law.
President Muhammadu Buhari has thrown his weight behind Victor Giadom as the authentic acting national chairman of the All Progressives Congress (APC).
Giadom has been at the centre of a leadership crisis in the party that kicked off when a Court of Appeal in Abuja upheld the suspension of Adams Oshiomhole as national chairman.
A majority of the party's National Working Committee (NWC) ratified the appointment of former Oyo governor, Abiola Ajimobi, who's also the party's deputy national chairman (South), as its acting national chairman.
Buhari backing illegality, NWC members vow boycott of APC NEC meeting.
2. Isolation spaces, fully equipped clinics', govt unveils guidelines for schools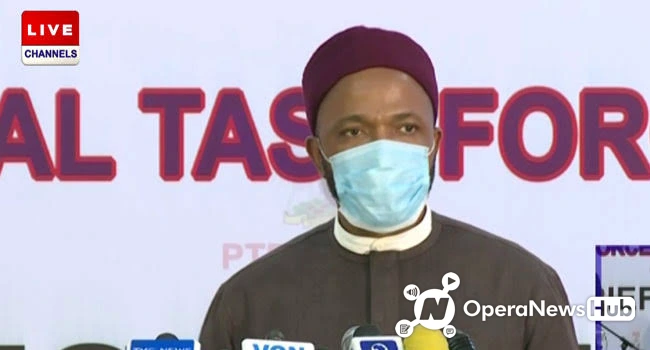 The Federal Government on Wednesday proposed that schools must create isolation spaces before reopening the learning facilities.
The Ministry of Education disclosed this in a document titled: "Guidelines for schools and learning facilities reopening after COVID-19 pandemic closure," submitted to the National Assembly on Tuesday.
Each school, according to the federal government, is required to create temporary isolation spaces and fully-equipped clinics before reopening.
3. FEC approves N2.3trn economic stimulus package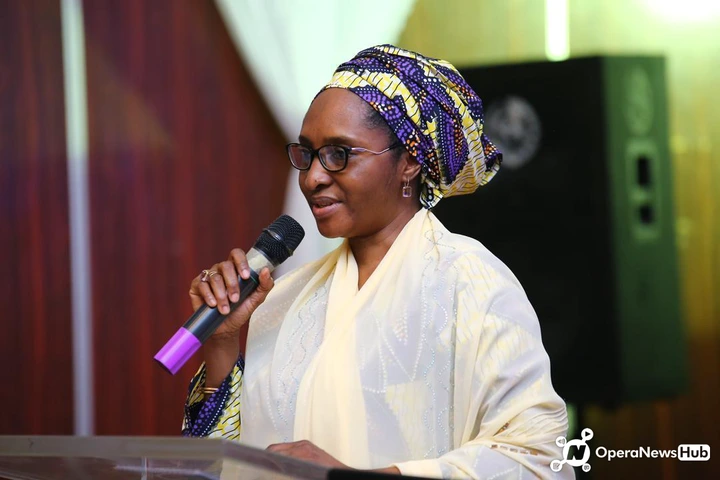 The Federal Executive Council (FEC) on Wednesday approved N2.3 trillion stimulus package to support the Nigerian economy in the face of the disruptions and challenges of the COVID-19 pandemic.
The Minister of Finance, Budget and National Planning, Zainab Ahmed, who disclosed this to State House correspondents at the end of the FEC meeting in Abuja, said the package was part of the Nigeria Economic Sustainability Plan (NESP) recommended by the Economic Sustainability Committee led by Vice President Yemi Osinbajo.
According to the minister, the goals of the NESP was to create jobs, put money into the economy, stop the economy from slipping into recession, support small businesses and prioritize local content (Made-in-Nigeria
She said: "The total package that we presented today is in the sum of N2.3 trillion, N500 billion of this is a stimulus package that is already provided for in the amended 2020 Appropriations Act. These are funds that we have sourced from special accounts.
"We also have N1.2 trillion of these funds to be sourced as structured low-cost loans which are interventionary from the Central Bank of Nigeria as well as other development partners and institutions.
"We have N344 billion that will be sourced from bilateral and external sources and also additional funds that we can sourced locally.
"There is a strategy that has been adopted and this whole plan is to enable us respond to the triple problem of low exchange rate, youth unemployment as well as negative growth which is facing us now.
4. CSJ charges Buhari to caution govt. agencies on embezzlement of funds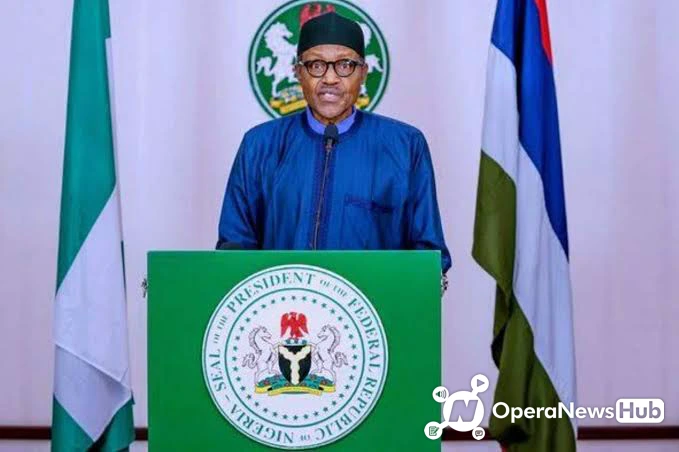 The Centre for Social Justice, CSJ, has charged President Muhammadu Buhari, to call on heads of different government agencies to order following reports of unaccountability and lack of transparency in the utilization of public funds.
The lead director of the Centre, Eze Onyekpere, declared that it has already filed about 16 different charges bordering on freedom of information, public finance management, and due process as well as recovery of mismanaged public funds before different courts.
He alleged that government agencies failed to declare or remit to the Federation Account the sum over N1.5 trillion while Nigeria suffer under huge foreign loan burden, and revenues which ought to be deployed towards financing annual budgets and other key projects are mismanaged
Among the suits said to have been filed is the suit against Director General, Securities and Exchange Commission, over alleged non-remittance of over two billion naira representing 25 per cent of the internally generated revenue realized in 2015 and 2016.
5. World Bank approves $750 million loan for Nigeria's power sector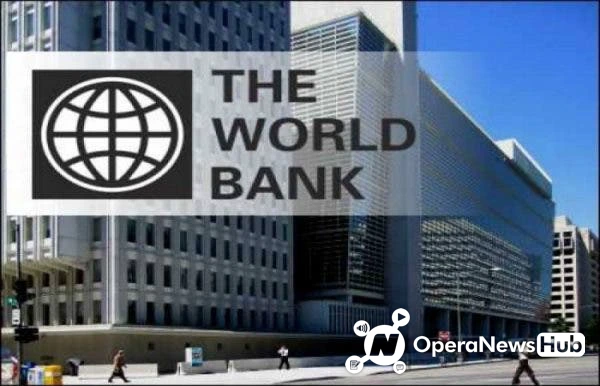 The World Bank has approved $750 million loans to Nigeria's power sector after years of negotiations over long term reforms in the sector.
The loan which was approved by the Board of Directors of the Bretton Eood Institution, was for Power Sector Recovery Operation (PSRO) to improve the reliability of electricity supply, achieve financial and fiscal sustainability, and enhance accountability in the power sector in Nigeria.
About 47% of Nigerians do not have access to grid electricity, and those who do have access, face regular power cuts. In addition, the economic cost of power shortages in Nigeria is estimated at around $28 billion which is equivalent to 2% of the country's Gross Domestic Product (GDP).
According to the ease of doing business report 2020, lack of power has been one of the major challenges facing the private sector. Hence, improving power sector performance, particularly in the non-oil sectors of manufacturing and services, will be central to unlocking economic growth post-COVID-19
6. Ondo Deputy Governor cries out, says his police escort has been withdrawn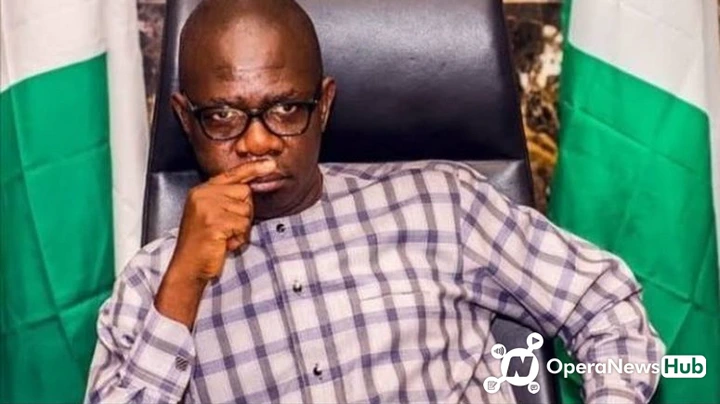 The Deputy Governor's spokesperson says the withdrawal of the escort will make Ajayi vulnerable to attack.
Agboola Ajayi, Ondo State Deputy Governor has cried out over the withdrawal of his police escort days after defecting to the Peoples Democratic Party.
Ajayi, in a statement by Babatope Okeowo, his Chief Press Secretary on Wednesday, June 24, 2020, accused the state commissioner of police, Bolaji Salami of stripping him of his security aides.
7. N-Power Batch C enrolment commences on June 26 – FG declares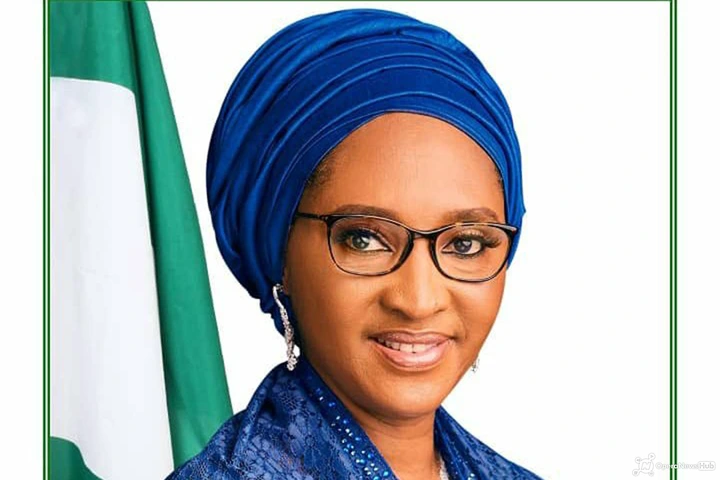 The federal government has declared that the enrolment for the new batch of N-Power beneficiaries would commence on Friday, June 26. Legit.ng reports that this was contained in a statement issued by the deputy director (information) of the federal ministry of humanitarian affairs, disaster management and social development, Rhoda Iliya, on Tuesday, June 23, in Abuja.
This week, the N-Power portal will re-open for registration. 400,000 beneficiaries will be taken from the application pool.
Here are some tips to get ready
1. Get your BVN ready.
2. Ensure you are are not an existing employee in any organization.
3. Application is online.
8.APC NEC meeting forces Osinbajo to postpone National Economic Council meeting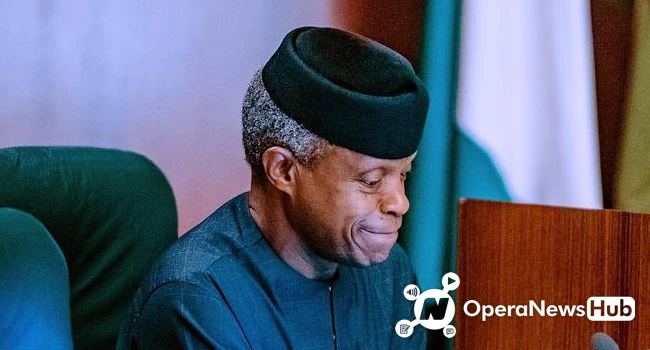 Vice President Yemi Osinbajo on Wednesday postponed the virtual meeting of the National Economic Council (NEC) earlier slated for Thursday.
The NEC comprise of 36 state governors and a few ministers whose responsibilities have to with the management of the country's economy.
The NEC meeting postponement follows confirmation of the National Executive Council (NEC) meeting of the All Progressives Congress (APC) for Thursday at the Presidential Villa, Abuja.
The Secretary of NEC, Olusola Idowu, announced the postponement of the meeting in a memo titled: "Notice of postponement of the 105th (5th in 2020) meeting of the National Economic Council," and addressed to all the state governors.
COMMRADIC 🆎 NSO NSO